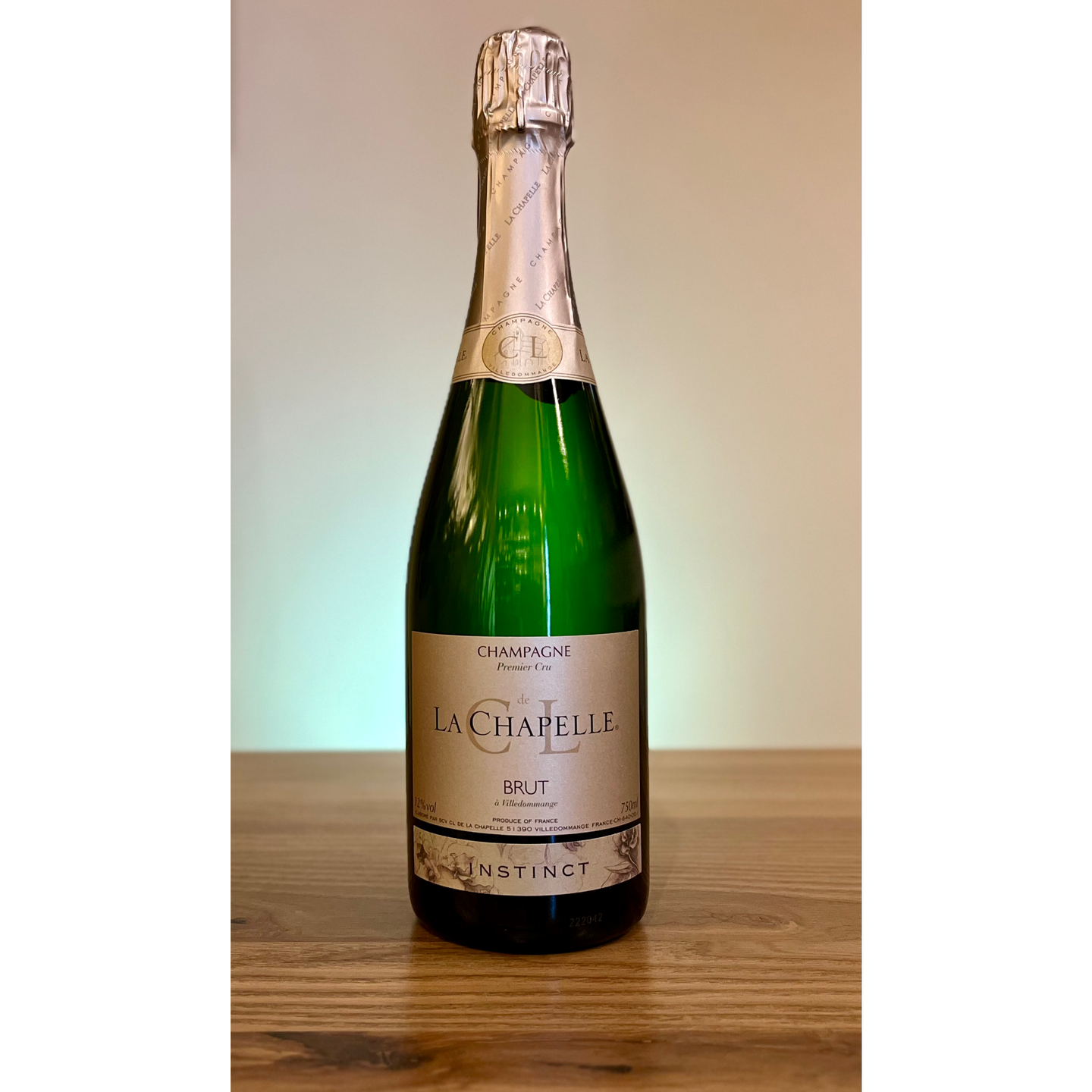 Regular price

Sale price

€34,99 EUR

Unit price

per
Champagne Brut De La Chapelle "Instinct" 0,75L
The Brut Instinct 1er Cru from Champagne De la Chapelle is a true reflection of the terroir, a symphony of flavors and aromas that will transport your senses to the heart of the French champagne region. Petite Montagne de Reims with its loamy sand soils is renowned for its AOC Champagne Premier Cru status, ensuring the highest quality of grapes.
As you bring the glass to your nose, you are greeted by an initial nose of white fruits, then quickly these sensations are relayed by elegant notes of white flowers, an airy nose all in lace. The attack is greedy, fine with a nice minerality. This cuvée is all about finesse and elegance. The blend is crafted from 55% Pinot Meunier, 30% Pinot Noir, and 15% Chardonnay, with 30% of reserve wines to add complexity and depth.
The Brut Instinct 1er Cru has been aged for 3 years in cellars to reach its perfect maturity, resulting in a palate with lovely attack and creamy hints, mineral and chalky body. The persistent finish is perfectly balanced and leaves you wanting more.
This champagne is very pleasant as an aperitif and goes perfectly with starters and fish dishes, making it the perfect choice for any occasion. With its 12% alcohol by volume, the Brut Instinct 1er Cru will elevate your experience and leave a lasting impression.