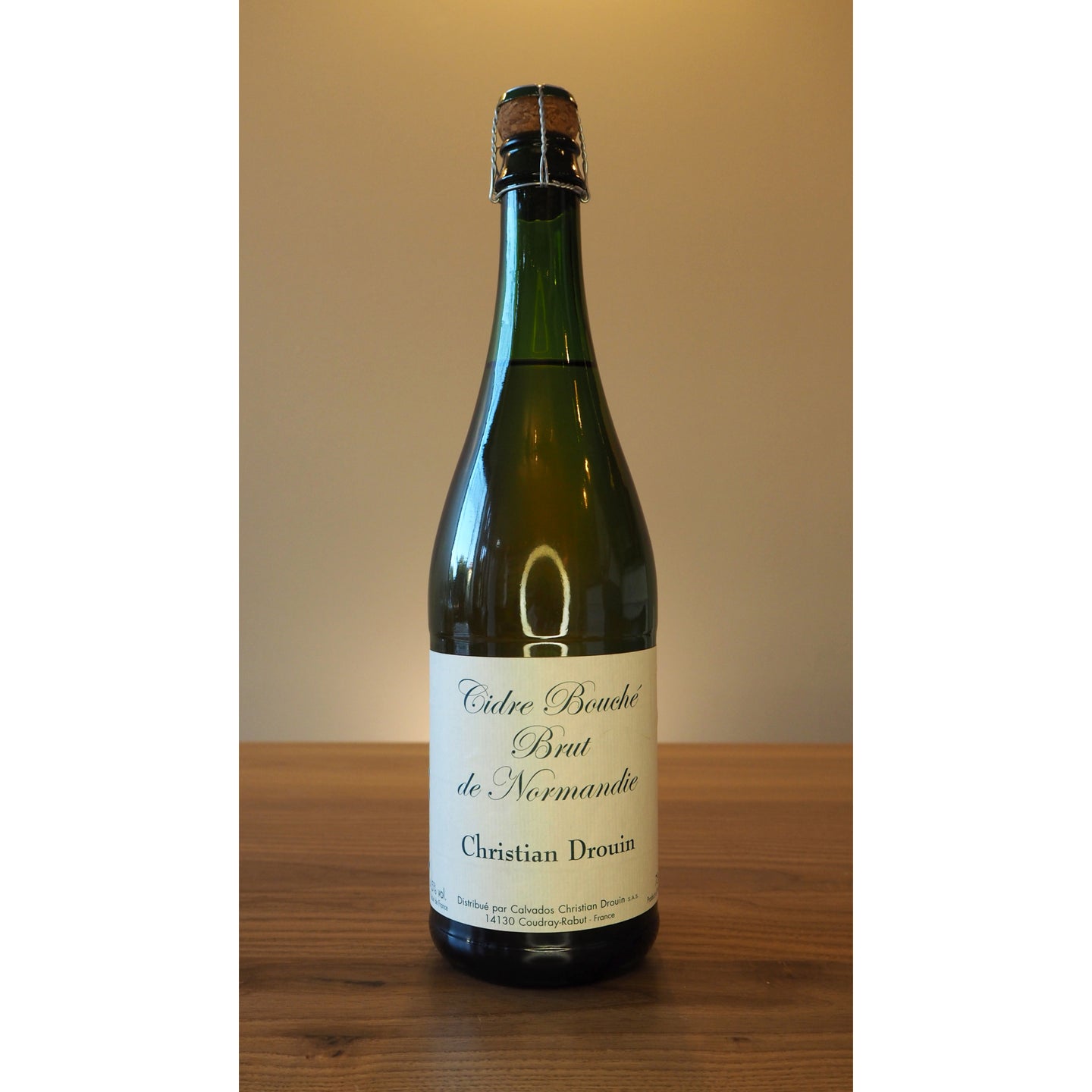 Regular price

Sale price

€12,99 EUR

Unit price

per
Cidre Bouché Brut de Normandie 0,75L
The Cidre Bouché Brut is a delicious and elegant cider from Normandie that can be enjoyed on its own or paired with a variety of foods. Whether you're having fish and seafood, barbecues, aperitifs and canapés, chicken, pork or lamb and desserts, this cider is the perfect complement to your meal.
But what sets the Cidre Bouché apart from traditional table ciders is its reputation as a quality cider, identified by its cork stopper, similar to champagne. This cork stopper not only adds a touch of elegance but also ensures a good closure of the bottle.
With a higher effervescence than table ciders, Cidre Bouché is similar in appearance to sparkling wines, at a more affordable price. It appeals to customers who wish to move away from table cider often associated with traditional daily consumption, and instead share a moment around a superior quality cider, similar to a famous wine. The Cidre Bouché Brut is crafted using the finest Normandie apples known for their unique taste and quality.
The Cidre Bouché comes in a wide variety of flavors, you will find ciders with bitter or sweet flavors, fruity or dry, balanced or full-bodied, soft or tangy, making it easy to find a cider to meet all consumer expectations. With an alcohol content of 4.5% and a type of Cider, it's the perfect choice for any occasion. So raise a glass of Cidre Bouché Brut and enjoy the taste and elegance of this superior quality cider from Normandie.