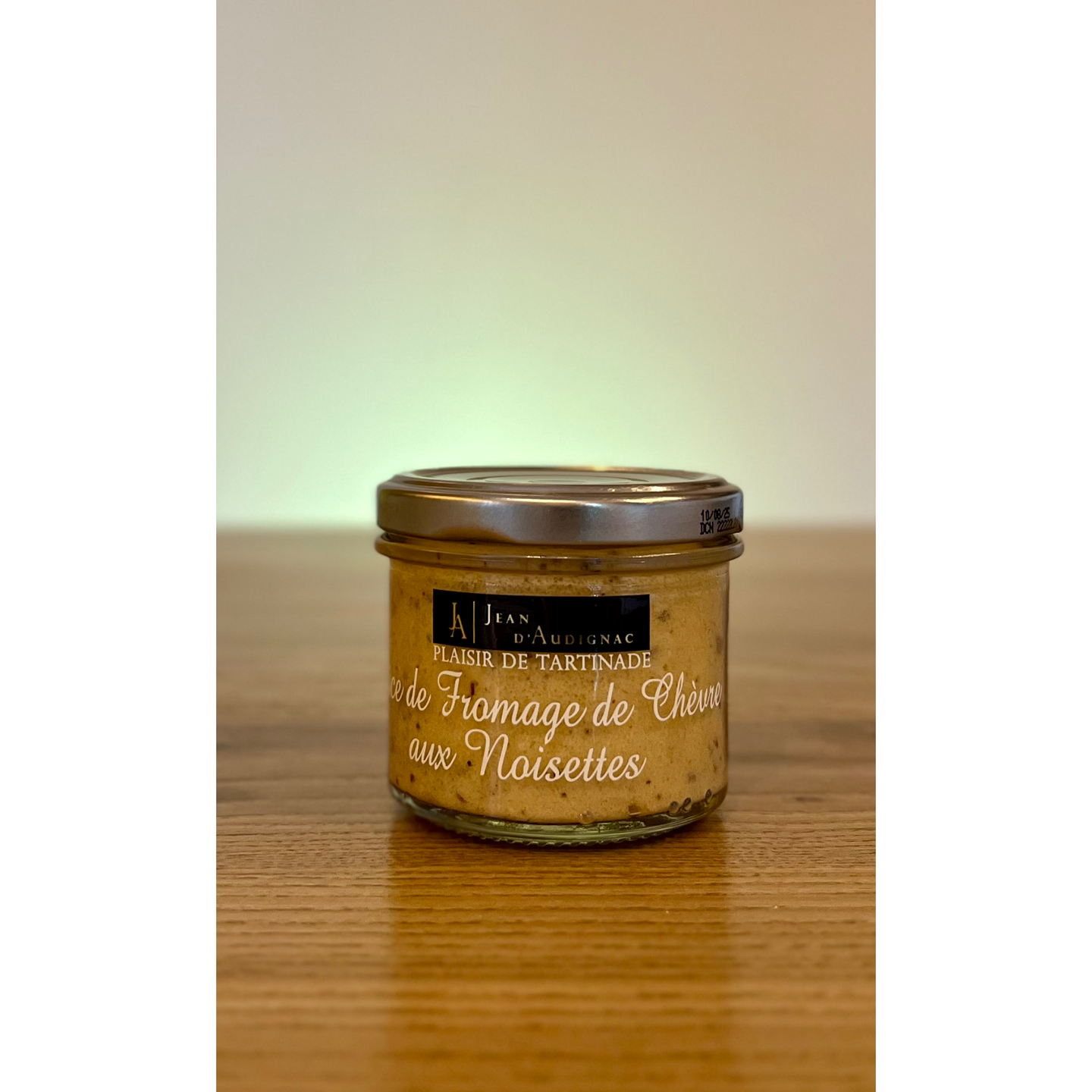 Regular price

Sale price

€5,70 EUR

Unit price

per
Délice de fromage de chèvre aux noisettes 100g  
The "Délice de Fromage de Chèvre aux Noisettes" is a true taste sensation that is sure to brighten up any occasion. This delicious spread is made from the rich and creamy texture of goat cheese, combined with the nutty and slightly sweet flavor of hazelnuts. The result is a spread that is both rich and complex, with a subtle sweetness that is perfectly balanced by the tangy flavor of the goat cheese.
This spread is incredibly versatile, and can be enjoyed in a variety of ways. Spread it on toast as an aperitif, mix it into a sauce for meat dishes, or use it as a base for a savory pie. One of the most original way to serve it is by stuffing small tomatoes for a fresh and sunny starter that will be a hit at any dinner party.
This spread is a perfect example of how simple ingredients can be transformed into something truly special. The combination of the tangy goat cheese and the nutty hazelnuts is simply irresistible. The creamy texture and the crunchy pieces of hazelnuts will offer a unique experience to your taste buds.
If you're looking for a spread that is both delicious and versatile, look no further than the "Délice de Fromage de Chèvre aux Noisettes". It's the perfect addition to any meal and will transport your taste buds to a sunny and delicious place.