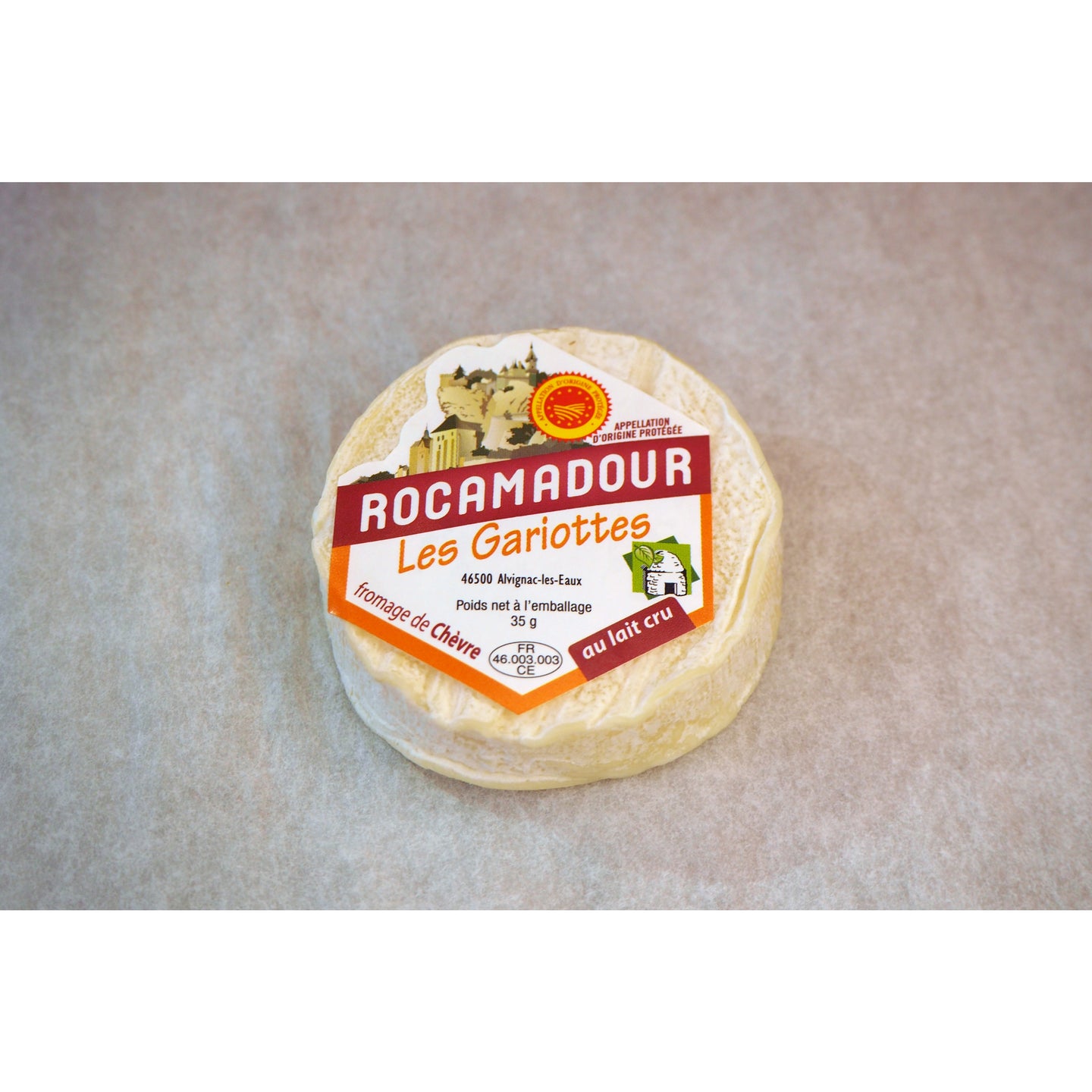 Regular price

Sale price

€2,30 EUR

Unit price

per
Rocamadour
Raw goat's milk
Fat: 22%
From Occitanie Region (Aveyron, Lot, Tarn-et-Garonne), Nouvelle-Aquitaine (Corrèze, Dordogne)
The young Rocamadour cheese (between 1 and 2 weeks of maturity) has a subtle acidic aroma and a slight nutty taste.
During the maturing process, it acquires a delicate velvet rind, which is white at first and then becomes brown/yellow. The pate is white, supple and creamy.

To be enjoyed with fresh white bread, dry white wine such as Riesling, Chablis, Sancerre, Pouilly, Burgundy. Red wine like a Burgundy or a Beaujolais. A Pinot noir or a white
Paired with this cheese: "Black olive tapenade" or black olive paste like our "Affinade", black cherry confit, fig confit, pear jam.
Paired with this cheese: fig confit, onion confit.