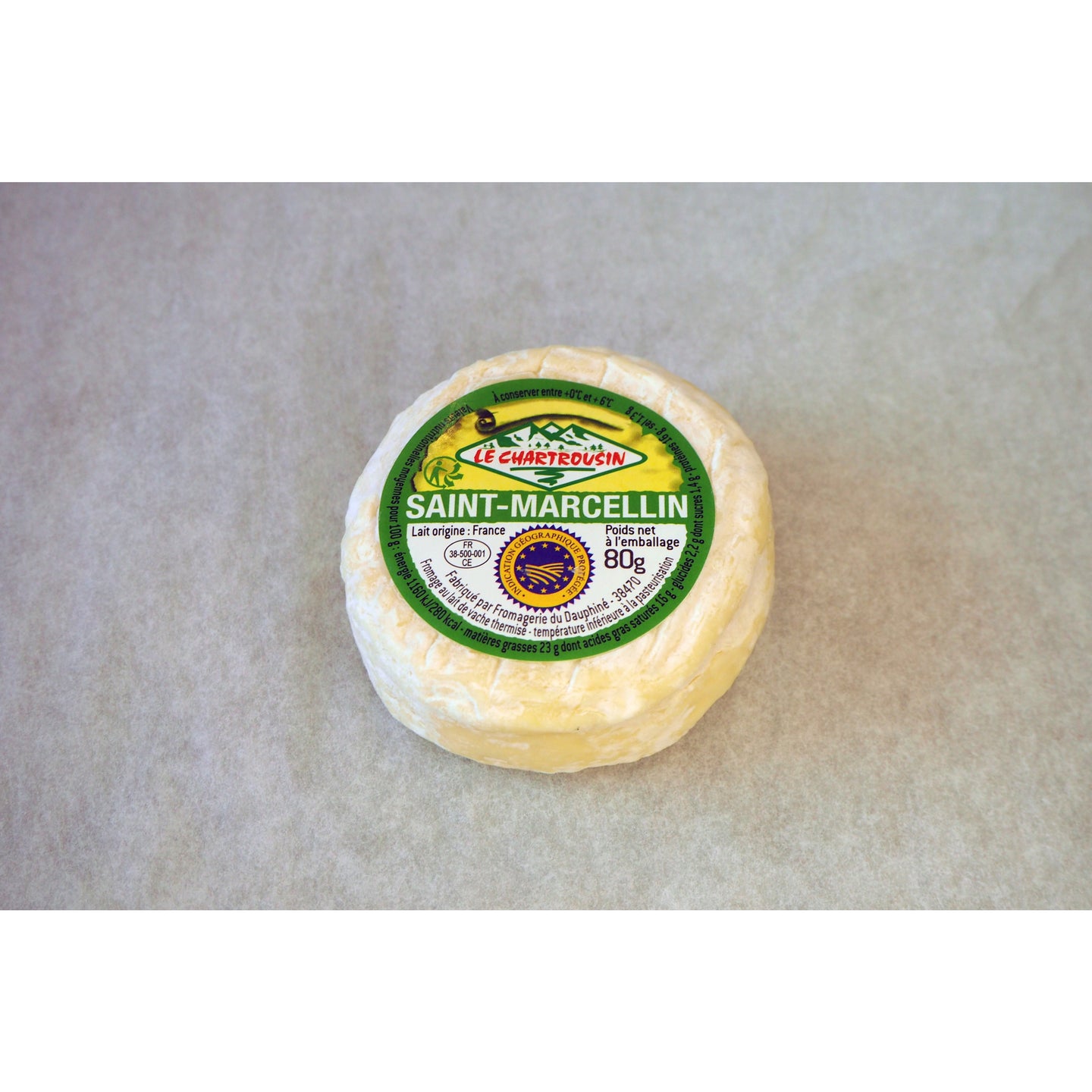 Regular price

Sale price

€3,40 EUR

Unit price

per
Saint-Marcellin
Cow's milk
Milk processing: Raw and / or Thermized
From Auvergne-Rhône-Alpes region (Drôme, Isère, Savoie)

This small cheese made from cow's milk, with a soft, bloomy rind, with an average weight of 80 grams. Its production is made with milk from 274 municipalities in Isère, Drôme and Savoie. It has a light,  subtle acidic taste and gives off a vegetable and nutty aroma.
The cheese has a soft pate and should be eaten in a creamy state.

To be enjoyed with fresh white bread, young and fruity white wine like a Chardonnay, light red wine.
Paired with this cheese: quince or apricot jam, dried fruits such as walnuts, raisins or fresh fruits such as white grapes, apricots.