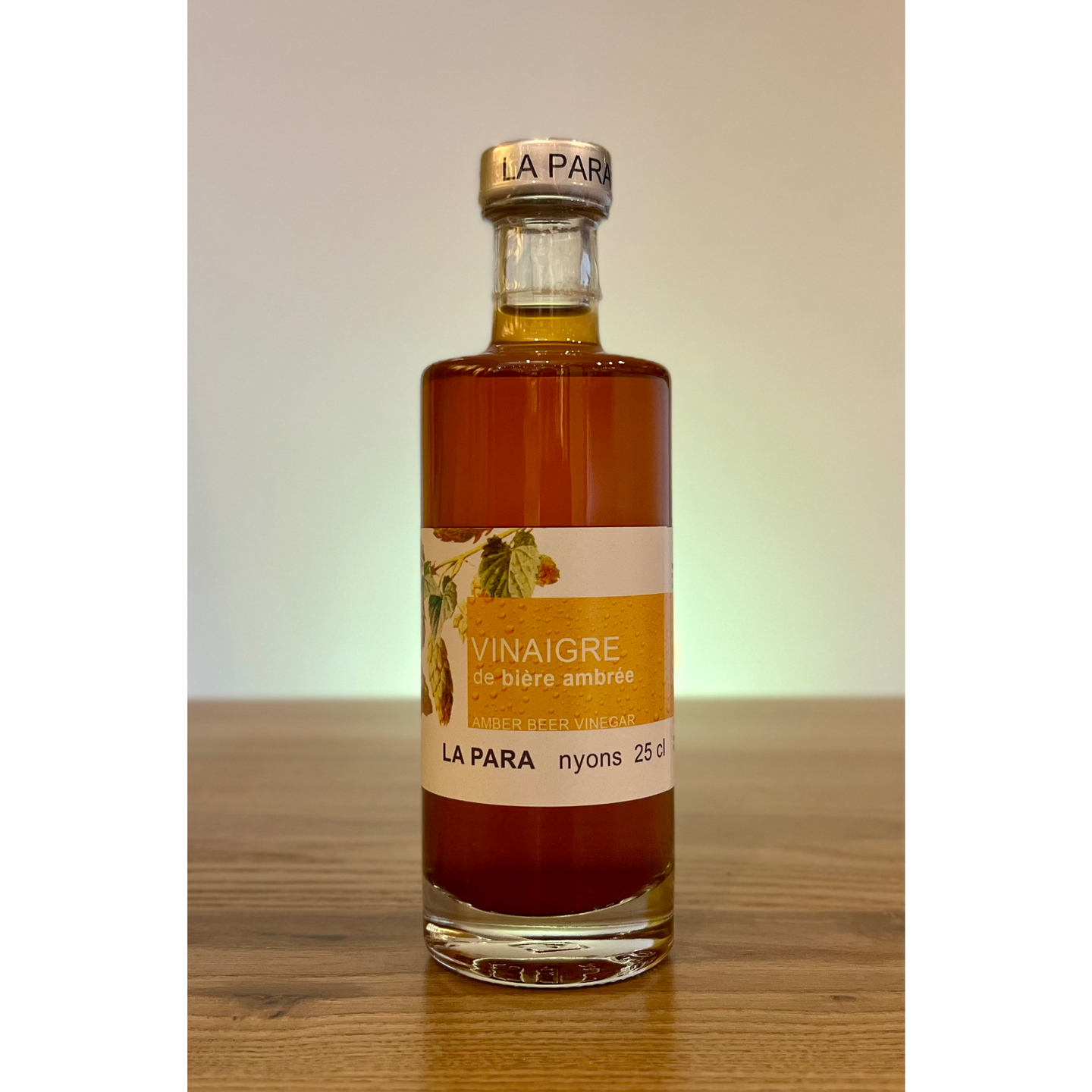 Regular price

Sale price

€8,90 EUR

Unit price

per
Amber Beer Vinegar 25 cl
This Amber beer vinegar from Nyons, Provence is not just a product, but a work of art created by a skilled artisan. It's made with the finesse and hint of bitterness of amber beer, making it an ideal choice for deglazing white meat or fish. When combined with a hint of fresh cream, it transforms into a creamy and original sauce that will add a touch of sophistication to any dish.
In addition to its versatility in savory dishes, the Amber beer vinegar is also perfect for those who enjoy lighter flavors. It can replace lemon on oysters, adding depth and complexity to this classic dish. And for those who are looking to add a touch of freshness to their salads, this Amber beer vinegar can be used to create light and tasty vinaigrettes that will enhance all your raw vegetables.
So why settle for ordinary vinegar when you can have a handcrafted masterpiece made by an artisan in one of the most beautiful regions in France? This Amber beer vinegar is a must-try for all lovers of good beer and good food, and is sure to take your culinary creations to the next level.
Ingredients: Amber beer vinegar (contains sulphites)