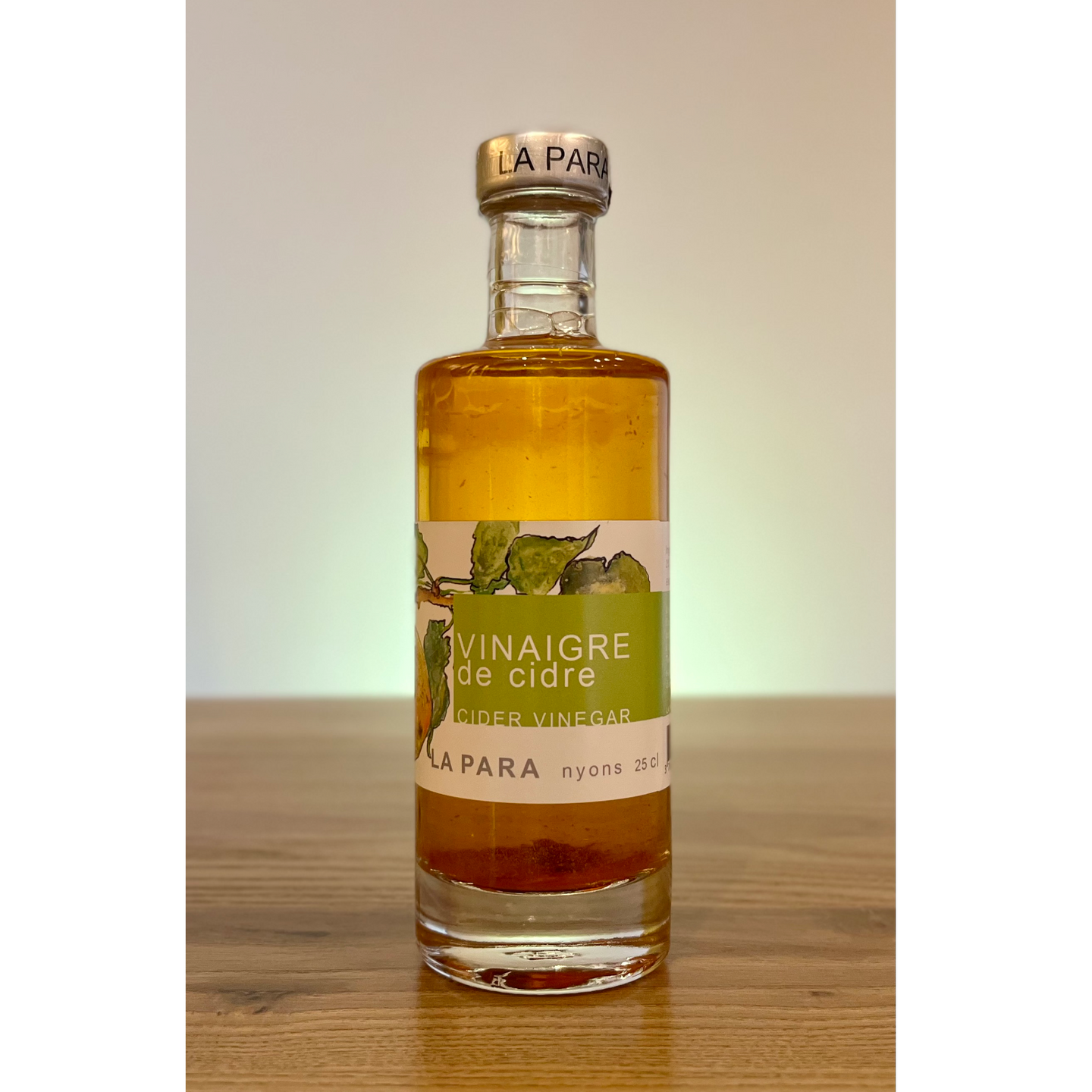 Regular price

Sale price

€8,90 EUR

Unit price

per
Cider vinegar 25 cl
Cider vinegar, made by a true artisan in a small town nestled in the heart of Provence, is a beautifully crafted elixir that brings the essence of the French countryside to your kitchen. Made from the finest fermented apples, this vinegar boasts a delicate balance of sweetness and tanginess that adds an unparalleled depth of flavor to any dish. But its benefits don't stop at the dinner table. Cider vinegar has long been praised for its numerous health benefits, including aiding weight loss, improving digestion, and regulating blood sugar levels.
This artisanal vinegar is not just any ordinary condiment, but a true masterpiece crafted with care and passion. The artisan, steeped in tradition, uses traditional techniques to produce a cider vinegar that is not just delicious, but also brimming with health-promoting properties. Only the highest quality apples are selected, and each batch is tended to with the utmost care, ensuring a consistent and superior product every time.
So, whether you're drizzling it over a crisp salad, using it as a marinade, or simply taking a spoonful for its many health benefits, this cider vinegar is a versatile and essential ingredient for any home cook. Immerse yourself in the charm and tradition of Provence with every drop of this artisanal cider vinegar. 

Consuming apple cider vinegar regularly helps to rebalance the body's metabolism. It helps the body get rid of its toxins more quickly.

Very digestible and nutritious, cider vinegar is versatile, ideal on all raw vegetables, salads. Original on an orange salad accompanied by grilled pine nuts.
Ingrédients : 100% apples vinaigar